The Most Amazing Deal Ever! A World-class Social Media Presence by a Trained Skilled Professional

Complete setup of all this below and $49.00 per month for maintenace everyday.

Making sure your social media channels are managed, 

updated and maintained.

Attention Small Business Owners:

 •Are you confused by all of the different Social Media options and terminology (Web 2.0, Facebook, Twitter, LinkedIn, Ning, etc.)?

 •Or do you know that you need a need a Social Media presence, but you don't have time?

 •Are your colleagues talking about their Social Media Strategies and you're feeling left behind?

 •Are you missing out on referrals from Facebook & Twitter followers?

 •Have you pushed your Social Media updates to the back burner because it's too time-consuming to update and maintain current social media sites?

 •Are you worried that you're not connecting with Generation X & Y consumers?

We Understand.

We developed our Social Media Maintenance Package to address these very concerns. Let us show you the immediate benefit of our Social Media set-up and Maintenance Package.

This flat-fee package includes developing and implementing a plan to make sure your social media sites are managed, updated and maintained. For the same flat fee per month, we'll research and post items to Facebook, Twitter, LinkedIn or any other niche social media site. We'll also help with your blog by editing, posting, tagging and uploading your entries.

We completely set up and customize everything for a one time fee of just $299 and monitor everything every month 24/7 working for your for just pennies. $49.00 per month for complete maintenance.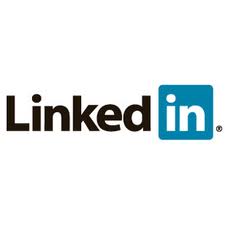 Facebook 

Custom Business Fan Page with customized banners and profile graphics.

100 Initial friends and following 

Facebook continued maintenance and building your brand. Posting twice daily for 1 month.

Custom landing page with video reveal ($67 Extra)

Twitter 

Twitter account with custom logo background to match your brand and initial followers

Twitter Robot setup

Continued Twitter maintenance establish followers to build your brand. 

Postings twice daily for 1 month with links driving traffic to your website 

Linkedin

Linkedin Profile and company profile set up

Initial Linkedin connections and requests.

Linkedin ongoing business connection growth and posting 2 times per day for 1 month.

You Tube 

You Tube account and a custom logo and graphic background on Channel to match your brand.

Video Production

1 free custom business promo video with your photos or video clips

WEBSITE

Free website/Blog set up with SEO and custom header.

include Social Media follow icons. Fresh relevant content added and Custom captcha opt in form.

2 original relevant content SEO copywriting blog posts per month / 3 mos.

4 solo Email Blasts per month advertising your business or brand.

Corporate HTML Newsletter design and set up with your contacts.

Auto responder set up for your capture business.

SEO 

Google Profile

Google Places

Squido

Article Marketing

FULL SOCIAL MEDIA TUTORIAL & TRAINING SO YOU CAN MANAGE YOUR SOCIAL MEDIA IN1 HOUR A DAY!

​Our flexibility allows you and your office staff to be fully trained to maintain your social media 

or subscribe to our $49.00 maintenance package.

You get to choose!

Still Have Questions?

Contact us below!