Opt-In Categories

Here are a couple of the categories most requested by our customers.

If you do not find what you're looking for, please contact us.

Note: We do NOT target specific Cities or States... Only Countries (ie: USA).

You'll have the option to select which country(s) to target when you check-out!

General

Men (28 Mil+)

Women (29 Mil+)

International (42 Mil+)

Business

Entrepreneurs (7 Mil+)

Advertising Businesses (4 Mil+)

Small Business (11 Mil+)

Medium Business (6 Mil+)

Large Business (2 Mil+)

Opportunities

Multi Level Marketing (21 Mil+)

Business Opportunity Seekers (19 Mil+) 

Home Based Business (20 Mil+)

Home Business Owners (15 Mil+)

Small Business Owners (9 Mil+)

E-Commerce

New Products (9 Mil+)

Service Announcements (7 Mil+)

Internet Buyers (16 Mil+)

Shopping/Gifts (13 Mil+)

Deals (11 Mil+)

Consumers (24 Mil+)

Classified (11 Mil+)

Affiliate Programs (9 Mil+)

.

Hotlists

Gambling/Casino (7 Mil+)

Sports (26 Mil+)

Golf (11 Mil+)

Tennis (2 Mil+)

Hunting (2 Mil+)

Smokers (9 Mil+)

Antiques (2 Mil+)

Health/Nutrition (9 Mil+)

Fitness (10 Mil+)

Weight Loss (14 Mil+)

Entertainment (9 Mil+)

Gaming/Gamers (8 Mil+)

Fashion (7 Mil+)

Communication (3 Mil+)

Books (7 Mil+)

Lottery (13 Mil+)

Astrology (7 Mil+)

Gadgets (2 Mil+)

Cell Phones (18 Mil+)

Music (12 Mil+)

Pets (5 Mil+)

Recreation (4 Mil+)

Dating (9 Mil+)

Adult/Mature (8 Mil+)

Weddings (2 Mil+)

Religion (12 Mil+)

Real Estate (7 Mil+)

Real Estate Agents (1.4 Mil+)

Home Owners (11 Mil+)

Green Products (9 Mil+)

Seniors Citizens (9 Mil+)

Temp Agencies (2 Mil+)

Recruiters (1 Mil+)

Job Seekers (13 Mil+)

Automobile Enthusiasts (9 Mil+)

Auto Shoppers (7 Mil+)

Bikers (5 Mil+)

Webmaster

General (11 Mil+)

USA (2 Mil+)

International (11 Mil+)


Tracking Your Results We use a real-time URL and email tracking service. 

We will give you real time results  tracking  the number of Emails Sent, Emails Opened, and Total Clicks Received. You will also see the Name and Partial Email Address of the recipient that clicked on your ad. You'll also be able to verify that your ad is actually being sent!

The tracking we use tracks all clicks that occur in your email ad only! Keep in mind that if there's anything else you want to track, it's up to you and your website to do that. We have no control over your website!

Whether you use our services or another opt-in emailer, tracking your ad campaign via third-party is an absolute must to make sure you are getting what you paid for!

Charts/Statistics

Below are 2 charts (Before and After) based on actual customer statistics.

Traffic increased by over 1000% once the email campaign started.

Website sales also increased by over 540%. 

Before                                                                                                                      After

.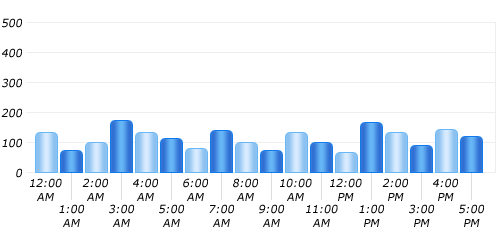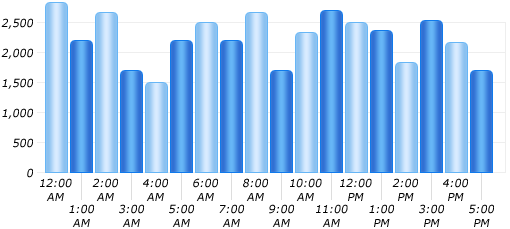 Email Ad Design - Generate a better response from your email campaign with HTML ads!

Did you know that colorful HTML emails deliver a better response as opposed to plain text? As the saying goes… A picture is worth 1000 words!

For only $99.00 our team of designers can custom create an ad to fit your marketing needs!

Email Campaign Options

All you need to do is choose the number of people you want to reach, send us your 

ad, and let us take care of the rest while you watch your business explode!

(We do NOT sell email lists - Leads are generated based on campaign & category).

Recipients 300,000 

Total Cost Order 

$89  

Recipients 600,000 

Total Cost Order 

$129  

Recipients 900,000 

Total Cost Order 

$179  

Recipients 1.3 Million 

Total Cost Order 

$249  

*Special Offer: We will double your order at no extra cost. on 1 ML or more.

5,000 Free with 600,000

.

2,000,000 recipients ($249) 

An extremly cost-effective campaign.

Spend Less - Make More! Plus we will

double your order at no extra cost.

900,000 recipients ($179) 

This package is one of our most

popular ones - A Great Money Maker

with a High Return.

300,000 recipients ($89) 

With our starter package you can test

your ads, product, and website for sales.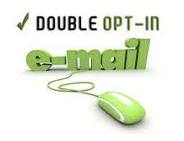 OPT- IN Bulk Email Mass Ad Campaign

5,000,000 Opt-in Users

100% Opt-in Audience that has the highest Response Rates, Guaranteed!

Have you been searching for the right Email Marketing company?

If you're looking for massive internet exposure for your product or service, 

you've come to the right place! We can broadcast your advertisement to over 

10 million opt-in email recipients who are eager to buy what YOU sell. 

Signup today and let us do the rest!

Learn how to stand apart from the marketing emails flooding inboxes and avoid your messages getting lost or deleted. Or worse, reported as spam. Incorporate seven new can't-miss email marketing tactics to position your program above the competitive fray. We are high volume email providers that can effectively send millions of emails ads per week.

Reach up to 2 million highly-targeted US prospects with this hassle-free, 100% safe, email campaign delivery service, and set your signups and sales on fire!

100% verified US opt-ins!  100% CanSpam compliant! 100% Targeted!

Permission email marketing is not spam. We are fully internet Spam Acr compliant​.